Starting point

Ronquières Inclined Plane
Route Baccara 1w, 7090 Braine-le-Comte
Route description

Start your ride at the Ronquières Inclined Plane. Visible for many miles around, the boat lift's tower offers both stunning views and a presentation about shipping entitled "A boat, a life". You can then head off to discover the Château Fort d'Ecaussinnes-Lalaing.
Recognised as a major Walloon heritage site, this fortified castle sits on a rocky bluff above the village that grew around it. It also houses a museum that brings together the collections assembled by Adrien van der Bruch: Hainaut porcelain, furniture from the 17th and 18th centuries and more.
Finish up your ride by exploring the wooded town of Braine-le-Comte. Made up of picturesque villages, ancient farms and great expanses of meadowland and woods, it's an ideal place for a ride.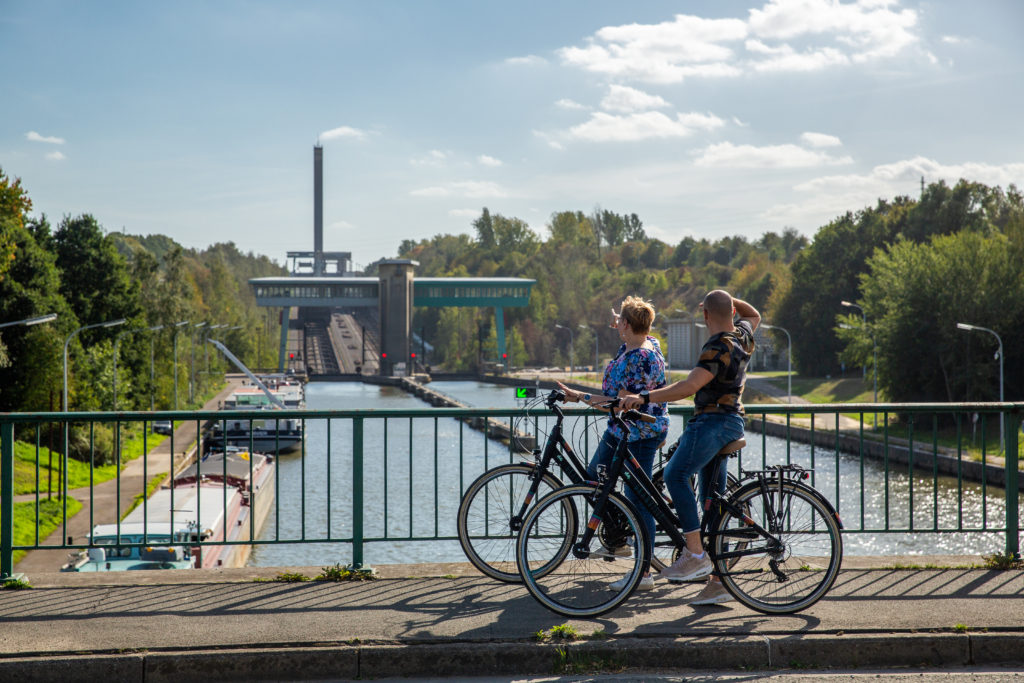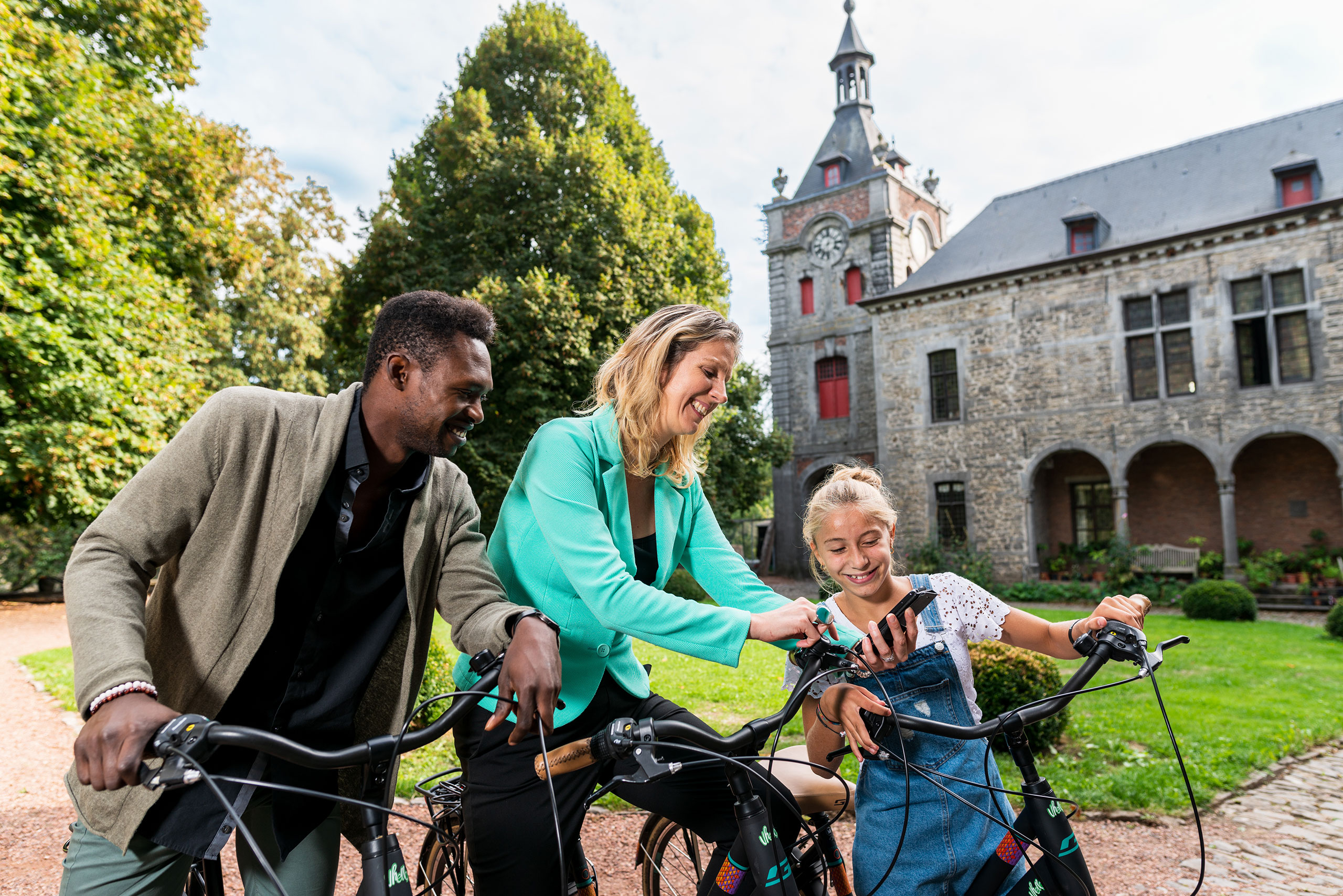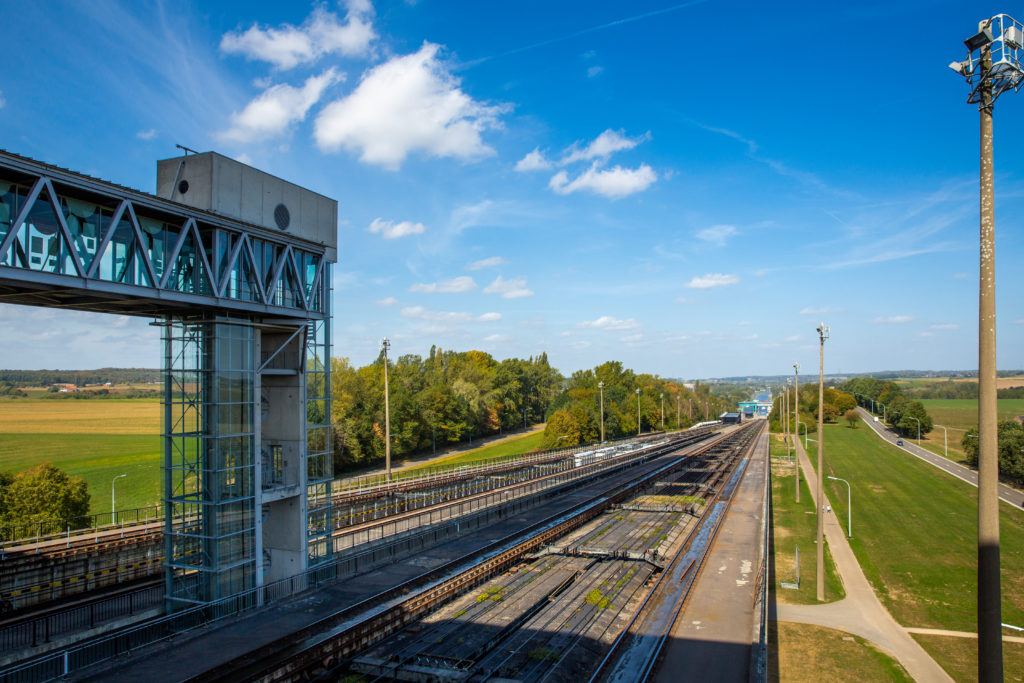 70-15-45-34-27-89-93-79-84-10-99-90-20-68-70
Useful information
Ronquières Inclined Plane
Route de Baccara IW
7090 Ronquières
Tél : +32(0)78/05.90.59
www.canalducentre.be
info@voiesdeau.hainaut.be
Closed Mondays
Château Fort
d'Ecaussinnes-Lalaing
Rue de Seneffe, 1
7190 Ecaussinnes
Tél : +32(0)67/44.24.90
www.chateaufort-ecaussinnes.be
Open from April to October,
on Sundays from 2 pm to 6 pm.
For groups of 10 persons min.
any day subject to booking
Bicycle hire points & contact
Maison du Tourisme du Pays du Centre
Centrissime
Place Jules Mansart 21-22,
7100 La Louvière
+32(0)64/26.15.00
info@centrissime.be
www.centrissime.be
Traditional Bicycle / New! Electric Bicycle
1h = 2€
4h = 6€ (10€ per Electric Bicycle)
24h = 8€ (20€ per Electric Bicycle)